There haven't been too many buildings in Melbourne's history that can rival the sheer feat of engineering that is The Eureka Tower. Opened on October 11 2006, the 297.3m high tower boasts an impressive list of records including being the largest residential tower in the world and having the fastest lifts in the Southern Hemisphere.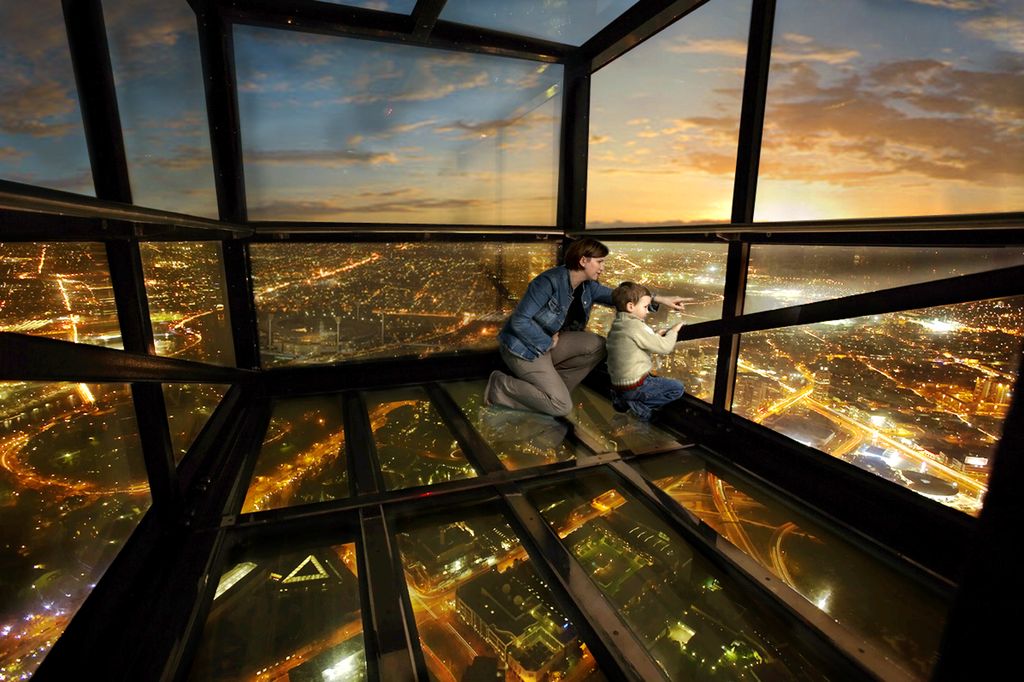 Another impressive record that the Eureka Tower can lay claim to is that its level 88 Skydeck is the highest public vantage point (285m) in the Southern Hemisphere. While the Skydeck boasts an unrivalled view of Melbourne and beyond, it is a unique small glass box that is catching most visitors' attention.
Known as 'The Edge', this attraction is a completely glass filled box that can extend 3m out from the building suspended almost 285m in the air. But The Edge is more than just a fancy vantage point of Melbourne; it is a total experience. As patrons enter the Edge, the door shuts behind them leaving them 'trapped' inside an opaque glassed box. After a few moments, the cube begins to move outwards via a disturbingly old-sounding motor. Then, the terrifying sound of glass cracking and smashing surrounds you and the opaque glass turns clear; revealing an 88 floor drop with only clear glass between you and a 285m plummet to your death.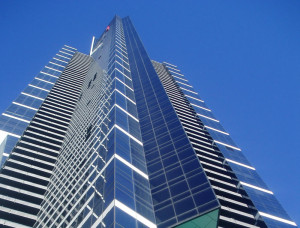 Bryce Grunden of Sound Environments was invited to the initial development meeting. The concept for The Edge came from the owners of Eureka Tower themselves who had a very clear idea of what they wanted, but were unsure how to interface the sound with the visuals. Having used it on a previous installation, Bryce suggested an Enttec Playback Mk2 unit from Balanced Technology.
"We needed a unit that could accept RS232 control and could talk to the dimmers. The playback unit seemed the ideal choice." With the installation now up and running, Bryce couldn't be happier with the end result. "It turned out exactly as I wanted it to."